---
Jenkins Township Residents
Genevieve Mudlock will be collecting taxes at the Jenkins Township Municipal Building on February 13, 2018 from 10:00 a.m. to 1:00 P.M. Each Tuesday and Thursday she will collect taxes from 10:00 a.m. to 1:00 P.M. She will not have any evening hours. The County/Municipal tax bills will be issued on February 12, 2018. Discount ends 4/11/18, Face ends 6/11/18, Penalty ends 12/31/18.
Christmas tree pick up will begin on January 4, 2018. Jenkins Township Board of Supervisors Reorganization meeting will be held on January 2, 2018 at 6:00 pm. Regular monthly Board of Supervisors meeting will be held on January 10, 2018 at 7 pm. Jenkins Township Crime Watch meeting is January 17, 2018 at 7:00 pm. If you have any questions or concerns please call us at 570-654-3315.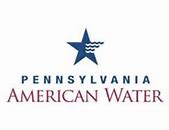 AN IMPORTANT MESSAGE FROM PAWC 
 CodeRED Message to Customers – January 2, 2018
Pennsylvania American Water issued the below message to all customers via our CodeRED system today regarding cold weather precautions:
With extremely cold weather in the forecast, Pennsylvania American Water reminds customers to take necessary measures to prevent frozen household pipes. Protect your home by wrapping exposed pipes with insulation and eliminate sources of cold air near any waterlines. We also recommend allowing a small trickle of water to run overnight to keep pipes from freezing. The cost of the water is minimal compared to repairing the damage from bursting pipes. And if your pipes freeze, shut off water immediately at your home's main shut off. Do not attempt to thaw frozen pipes unless the water is shut off. To thaw pipes, apply heat from a hair dryer, space heater, or hot water. DO NOT USE a torch or open flame. For more tips on preventing frozen pipes, visit pennsylvaniaamwater.com, Click on Water Information, and Wise Water Use..  
Jenkins Township Paving Project
Jenkins Township has some renovation ideas in mind and has applied for funding in the amount of $825,209 through the Pennsylvania Infrastructure Bank Program.
With the funds provided, Jenkins Twp. will now have two paving projects in the works to pave the following streets in two phases. Phase one will include East Sunrise Drive, West Sunrise Drive, Orchard Street, Cole Street, Thomas Lane, Ambrose Street, Friend Street, Old Mill Road, Fairfield Drive, Fordham Road, Demark Road, Old Boston Road, Wood Street, Laflin Road, North Highland Drive, South Highland Drive, and any miscellaneous storm water repairs, which include pipe and trench repairs, as well as catch basin replacements. This paving project was awarded to American Asphalt, which began paving work in the township on April 23, 2017.
Phase two will include Delmont Lane, Rutledge Street, Tedrick Street, Patrick Road, St. Mark's Lane, Orme Street, Woodrow Lane and North Highland Drive. This paving project was also awarded to American Asphalt and the paving of these streets will be determined soon.
Parts of the Jenkins Twp. Municipal Building also will be renovated, including paving the parking lot, landscaping the entrance, placing a new digital sign in the front of the building, as well as constructing a retaining wall and replacing and installing brand new light poles.
For more information about the planned projects, please contact the municipal building at 570-654-3315
2018 Refuse & Recycling Sticker
The 2018 Jenkins Township Refuse & Recycling Stickers are now available at the Municipal Building. The 2018 annual garbage assessment rate is as follows:
ONE (1) THIRTY-FIVE (35) gallon bin the sum of ONE HUNDRED TWENTY DOLLARS ($120.00) per residential unit.
ONE (1) SIXTY-FIVE (65) gallon bin the sum of TWO HUNDRED FORTY DOLLARS ($240.00) per residential unit.
ONE (1) NINETY-FIVE (95) gallon bin the sum of TWO HUNDRED EIGHTY DOLLARS ($280.00) per residential unit.
Jenkins Township bags are no longer required. Any garbage assessment that remains unpaid as of February 1, 2018 will face a $10 penalty and if not paid by May 31, 2018 will be charged an additional $10 penalty.
COUNTY WASTE-Jenkins Township Information 2018
Solid Waste and Recyclables Ordinance
The Board of Supervisors passed Ordinance 002-2013 an Ordinance regulating the collection, storage, and disposal and recycling of solid waste and recyclables; and providing for the authorization and licensing of Township collector(s) for solid waste and recyclables; and providing for penalties for violation of this Ordinance. This Ordinance requires all residential, rental properties and commercial properties to purchase a Refuse & Recycling Sticker. The Purpose of this Ordinance is to provide for the health, safety, and welfare of the residents of Jenkins Township by regulating the collection, storage, and transportation, removal, dumping, deposit, disposal and recycling of solid waste by instituting a comprehensive solid waste management program and establishing a mandatory recycling program pursuant to the requirements of Act 101.
Landlord/Rental Unit Ordinance
Ordinance 007-2004 of Jenkins Township requires landlords to file reports listing all rental or rentable units, tenants or occupiers thereof, and any subsequent change therein; establishing the requirement for occupancy permits and inspections of all rental or rentable units prior to occupancy; establishing the duties of the code official; providing for definitions, interpretations and the purposes hereof; and prescribing penalties for violation. This ordinance is enacted to provide for the uniform and equitable distribution of the tax levy in Jenkins Township and upon the inhabitants thereof and to promote the health, safety, morals and general welfare of the inhabitants of the Township.